NORTHLAND RESORT
Reservations
Making a reservation is easy! Simply give us a call or email and we'll help you choose a lake home for the dates you'd like. All we require is a $250 per bedroom or 50% deposit (whichever is less) to reserve your lake home until you arrive. Due to a very limited availability, fishing packages may require payment in full. Taxes, fees, license, guides and tackle are not included in rates. Rates reflect a 4% cash/check discount. Add 4% if you plan to pay by credit card. Balance due upon arrival.
Check In-Out
Please check-in after 3:00PM and checkout by 9:00AM. This may vary with fishing packages, Big Log and shorter stays.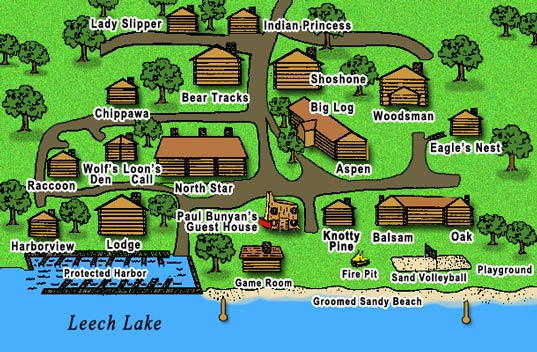 Cancellation Policy
We are a small, independent business; cancellations affect us greatly. If in case of emergency, you have to cancel your vacation, your deposit (less 50% fee) is refundable if we are able to fully re-rent your lake home. The deposit applies to the last day of your reservation. Please be sure to acquire trip insurance in the event of unexpected illness, death, or weather-related emergencies as we are not able to make an exception to this policy.
***To give our guests peace of mind, our resort is now equipped to run a minimum of electricity to all cabins with resort-wide generators installed in 2017!***
Vehicles
For lake view cabins, please do not park cars where they obstruct the view.
Pets
Pets are allowed in all guest homes! Each pet: $150/week, $30/day (Without prior approval $300/week.) Pets must be leashed and kept off the beach.