Our Resort
A Welcome From Your Hosts
"We'd like to personally invite you to slip into another time frame,
not of hours and schedules, but relaxing days and nights."

Your Hosts, Tim, Sue, TJ & Tara Anderson  
Our Resort
Welcome to Spirit of the North-where your vacation dreams become more than daydreams. Our new protected harbor is waiting for your boat! Easy in and out, on Leech Lake. Big enough for the toughest muskie wrestling and gentle enough for a moonlight boat ride. Come on over for a few days and you'll find yourself coming back for more. Families come for a week and return for two weeks the following year. Pace yourself, active or slow, and listen to the loons call on the lake beyond your screened deck. Either way, you'll feel the Spirit of the North refreshing your body and soul.
We have 18 acres of private grounds for you to explore. Also, enjoy your own hundred feet of lakeshore. We'll be happy to give you details when you call.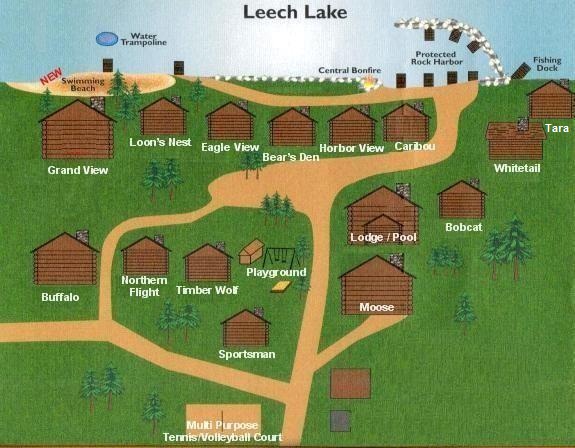 Hours
Lodge Hours: 8:00 a.m. to 8:00 p.m. (Closed 5:00 to 6:00 p.m.) Sunday 10:30 a.m. to 8:00 p.m.
Amenities
Heated Pool: Available during Lodge hours
Boat and Pontoon Rentals
Bait: Help yourself if you want to go out at before or after hours. Please mark down on your cabin card in the bait house.
Enjoy "free" fish cleaning! Just hook your fish on your cabin number in our fresh water holding tank. (Game fish only)
Kids Activities
Beach and water toys
Tennis and Basketball courts
Volleyball Court
Picnic Pavillion
Game Room
Camp Fire Pits
Available for Purchase in Lodge
Ice
Ice cream
Candy
Pop
Pizza
Spirit of the North apparel
Laundry
Depth maps
Light groceries
Sunscreen, bug spray, and other toiletries